10 Year Guarantee

Prompt Nationwide Delivery

Excellent Service
Bespoke Rooflights
Enquire with the form below or call 0204 579 3522.
We are able to manufacture bespoke rooflights and skylights to a huge variation of sizes and specifications, as well as standard rooflight options.
Unusual shape rooflights are all possible to install, including triangular, hexagonal, asymmetric and circular rooflights. We can even manufacture single pane rooflights up to 6m x 3m in heavy duty glass. Contact us for your bespoke rooflights today.
Custom Roof Lights
Whether you have an existing kerb and simply want small replacements for custom roof lights or would like a larger area covered, at The Rooflight Centre, we're confident we can offer you the right support whatever your needs.
Do you have certain requirements for custom / bespoke rooflights for large area glazing? If so, you may want to visit our Commercial Sloped Glazing website here.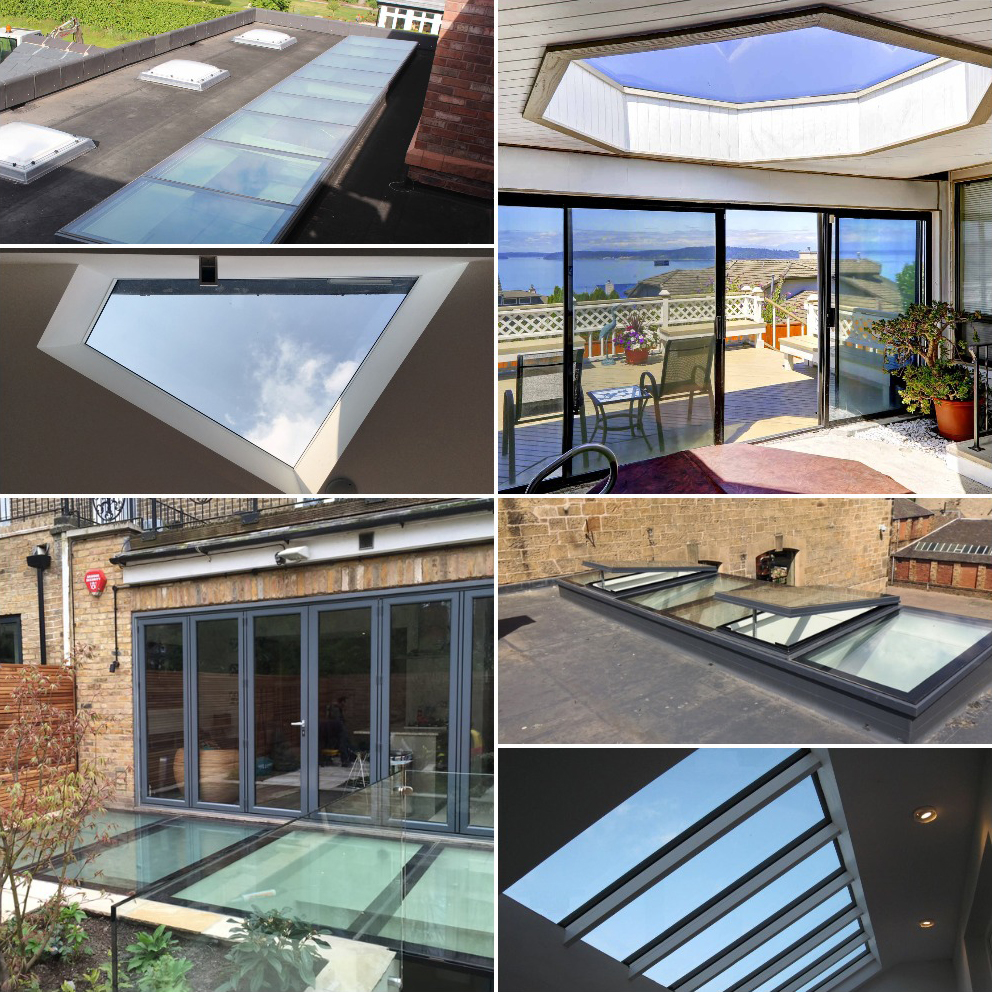 FAQS
Bespoke Rooflights FAQs

The problem with bespoke rooflights is that it can be difficult to quickly make an exact estimate of cost. Many questions must be answered before we can provide you with a quote for your bespoke rooflight, including the size, shape, glass size, and glass type. If you require an estimate of the costs of a bespoke rooflight, please don't hesitate to contact us! We can say for sure, though, that we provide our customers with competitive prices and try to offer our products for as little cost as possible.

Do Bespoke Rooflights Have Limitations?

No! Bespoke rooflights can be anything you want them to be, whether you need a triangular, hexagonal, or even asymmetric. The beauty of bespoke rooflights is that the creativity is in your hands, so you can transform your rooflights into whatever you want without feeling limited by our preset options. Contact us now to discuss your bespoke rooflight options!

How Do I Order A Bespoke Rooflight?

All you need to do to order a bespoke rooflight with us is to call! All the information we need is the shape you would like your rooflight, the size of your ceiling, the type of glass you would like to use, and the

type of rooflight

. Browse our rooflights on our website to choose the rooflight best suited for you, and let us know what you're thinking!

Can I Return A Bespoke Rooflight?

As with any product made to order, we do not accept returns. Thus, it is vital to ensure that your

Korniche roof lanterns

are correct and you're completely certain of your design choice before you order your bespoke rooflight.