Loft Skylights
Loft skylights and loft roof windows are an essential part of renovating any loft/attic. Without a loft skylight or loft roof window, that space previously used for storage is going to feel incredibly claustrophobic and will likely be poorly ventilated. The drastic difference is what adds value to a loft conversion because without it you've just insulted a large cupboard and said its a bedroom, lounge etc. Aloft skylight, and the natural light it will let in, transforms that space an enviable jewel in your properties crown.
Attic Skylights
The most popular attic skylights and attic roof windows are opening rooflights, access rooflights and bespoke rooflights. Opening rooflights/roof windows for lofts are popular because they provide both light and much-needed ventilation into the room, which is especially important during the warmer months. Access skylights for lofts are great because they allow the otherwise unaccessible roof to become an even more useful part of your home, whether you want to make a mini stargazing platform, balcony or if your a kid at heart, a slide. Bespoke/custom skylights for lofts are perfect if your attic area is a little unusual, or you want to create a unique design feature, limited only by your imagination.
Tap the button to browse our full range, or use the form at the bottom to request a call to discuss your needs.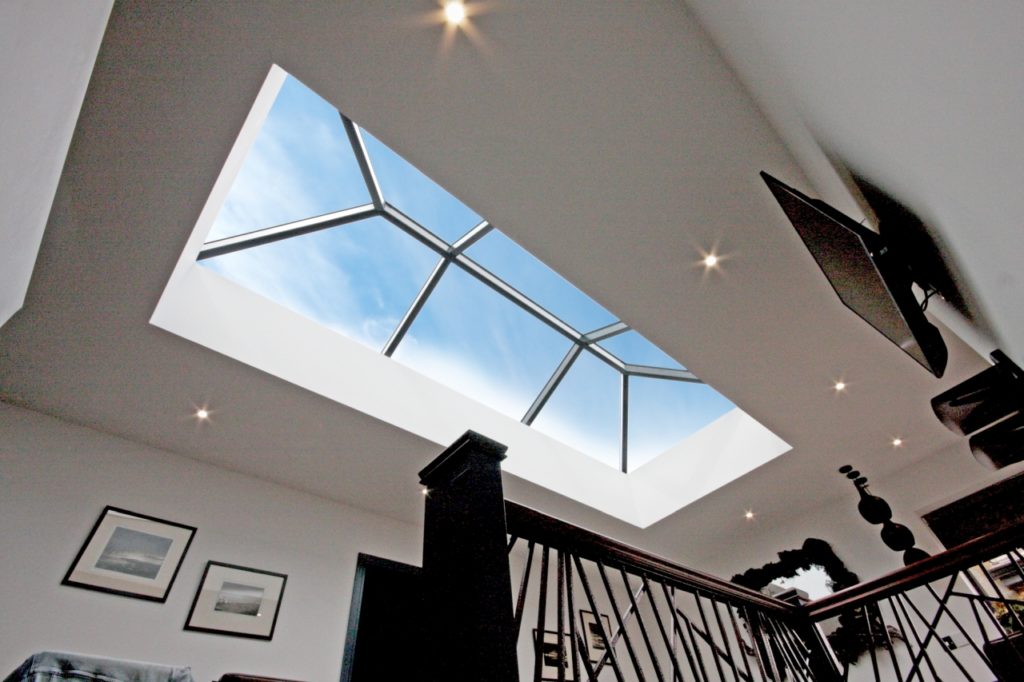 FAQS
What Are The Benefits Of Attic And Loft Rooflights?

There are many benefits to attic and loft rooflights. For example, they'll provide your attic with more light, which will make it feel far less of a chore to be in. Additionally, if you choose to install an

opening rooflight

, you will find your attic has increased levels of ventilation, which will hinder the development of mould. Installing an opening rooflight will also improve the thermal comfort of your attic, as they tend to get very hot in the summer and unbearably cold in the winter. Rooflights are insulating, which means you'll have better control over the insulation in your attic without installing a heating system.

Is It Easy To Install An Attic / Loft Rooflight?

We ensure to manufacture rooflights that are easy to install and can be done very quickly by a professional. To reduce the number of mistakes you may make while trying to install your rooflight, it is best to consult a builder to have them install your rooflight correctly.

How Much Do Attic & Loft Rooflights Cost?

Due to the sheer number of rooflights we sell, the costs of our products vary depending on their sizes, features, and shapes. We offer personal quotes to those looking for bespoke rooflights, but we do publish some basic prices on our website for our products. For example, our

Korniche roof lanterns

have a starting price of £600. Contact us directly to query about our prices for attic and loft rooflights!

What Is The Best Kind Of Rooflight For A Loft Or Attic?

The best kind of rooflight for a loft or attic is an opening rooflight. Not only are they secure and designed to weather years of varying temperatures and conditions, but they also provide fantastic insulation and ventilation for your attic. The option to control the temperature and the amount of air in your loft can help exponentially with preventing mould and dampness.

Are Attic & Loft Rooflights Thermally Efficient?

Attic and loft rooflights are very thermally efficient. This can be attributed to the double glazing in all of the rooflights, as well as the air-tight locks on opening rooflights. Additionally, you could choose to enhance your loft rooflight's thermal efficiency by installing

triple-glazed glass

. They help to keep the cold air out and the warm air in without the help of any additional features.