There are tonnes of fantastic extension ideas that you can use for your property's extension. Having an extension completed on your home can add significant value. Not only will it improve your property's saleability, but it will improve the aesthetic value which you can very much enjoy. Today we are going to offer 5 extension ideas that can add significant value to your property.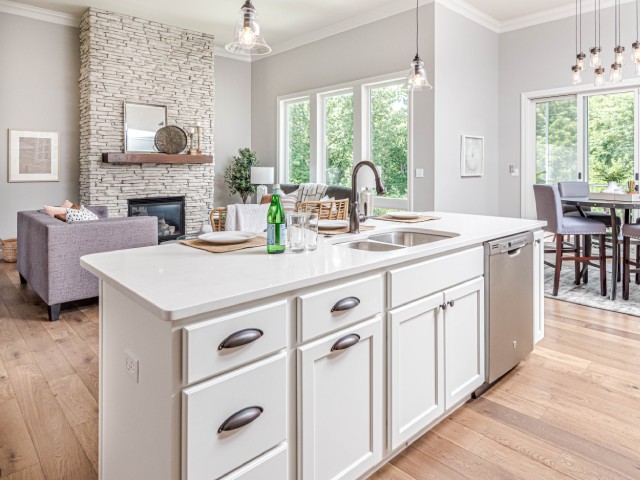 How Much Value Does an Extension Add?
For years, there has been a continual rise in the number of people extending their properties. From single storey extensions to loft conversions, there are a great number of ways homeowners can extend their properties.
You may be wondering ''why are so many people choosing to add extensions to their home?''. Not only does a well executed extension look fantastic, but it can add significant value to a home. 
For example, it is estimated that a single storey extension can add between 5-8% onto a property's value. Moreover, something like a loft conversion may add as much as 20% onto a property's value.
As the demand for extensions increases, people are coming up with innovative ways to make their extension unique. The key to improving a property's saleability is standing out in a competitive, and often saturated, market. 
.
5 Extension Ideas that Add Value to Your Home
If you think you would like to have an extension on your property, you may need some extension ideas to get started. Like any renovation project in the home, having a clear idea of what you want before any work commences will help you achieve the best results. Contractors need guidance. Our extension ideas will help give you and your contractor a clear picture of what to aim for. 
.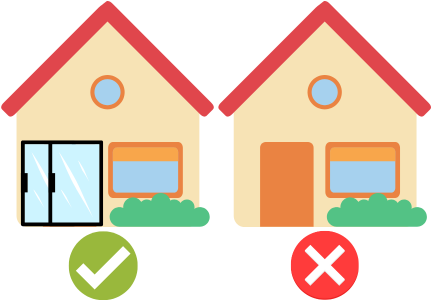 First on our list of extension ideas is to add bifold doors to your newly fitted extension. An extension with bifold doors not only looks phenomenal, but will, as we have suggested, add significant value to your home.
Bifold doors create a large opening on the back of your home, which bridges the gap between your garden area and home. This continuation of space is great in the summer, when people enjoy their outdoor areas a lot more.
For competitively priced bifold door installations, we encourage you to visit Glassdoor Centre. Their Korniche range is market leading, and the team offer a free, no obligation competitive quote. 
.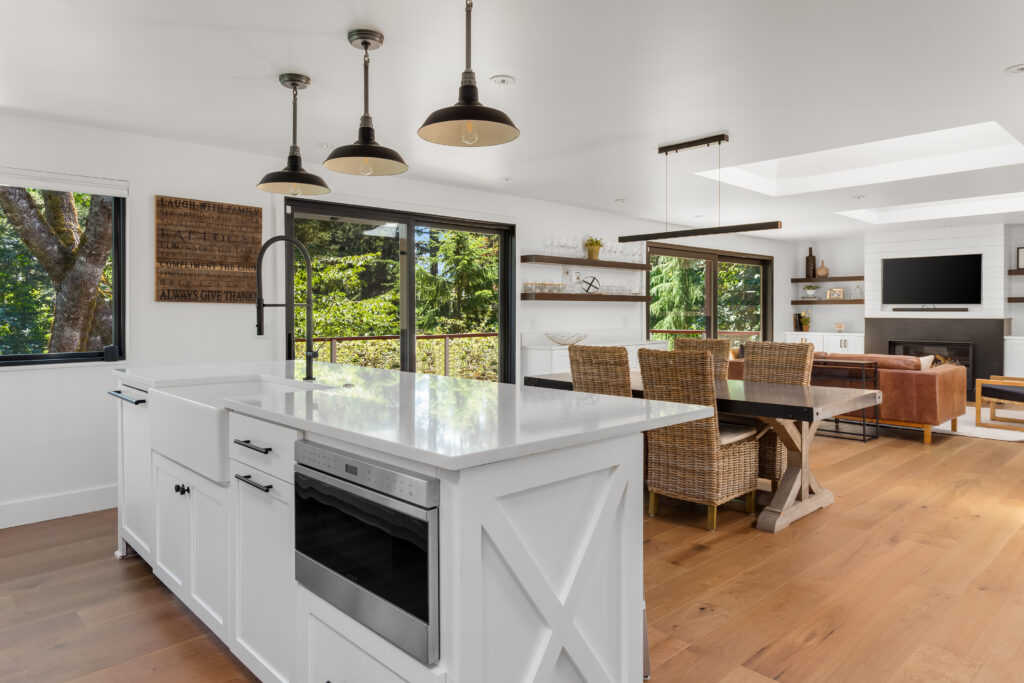 Create an Open Plan Kitchen
It is estimated that a kitchen remodel can add between 5-10% onto the value of a property. If you tackle your kitchen as well as fit an extension, this could add significant monetary and aesthetic value to your property.
Having an extension completed will award you space, which gives you the flexibility to create an open plan kitchen. A large, open plan kitchen is great for homeowners looking to entertain guests as well as those looking to boost saleability.
An extension with bifold doors is great, but there are plenty of options when it comes to extension ideas. 
.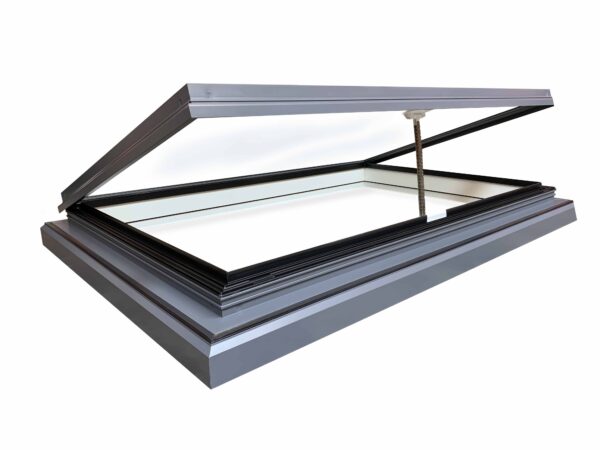 An extension is a fantastic idea, but if you do not provide good access to sunlight it can detract from its value. We have a fantastic range of rooflights that will significantly boost an extension.
Our opening rooflight range, for example, offers improved access to sunlight as well as ventilation.
When it comes to selling a property, sunlight is going to make an astonishing difference. Why not opt for an extension with a Korniche Roof Lantern and bifold doors?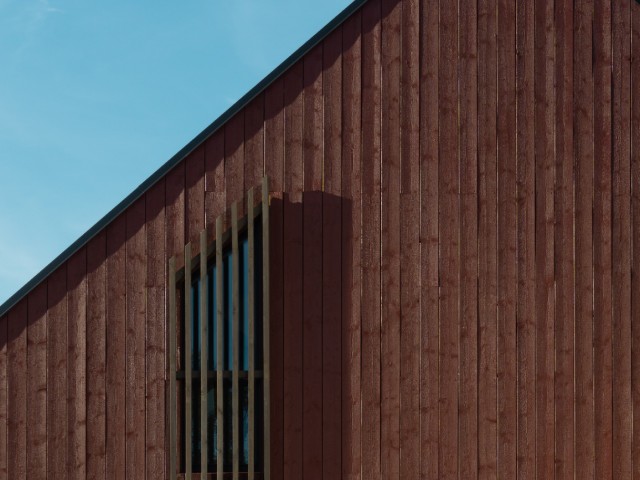 A great number of modern homes make use of cladding, and we can see why. Not only does cladding have functional value (insulation), but it looks fantastic.
If you are having an exterior extension project completed, we encourage you to look at cladding options. Timber cladding, for example, is one example. An extension with bifold doors and timber cladding can seriously lift any home. 

The floor is often neglected, but a statement floor can contribute hugely towards the overall extension. There are so many flooring options on the market today, so experiment and really leave an impression with your floor.
Extension Ideas by Rooflight Centre
We sincerely hope any one who is thinking of having an extension now has some ideas that will guide the project to completion. Whether it is an extension with bifold doors or statement cladding, there are a wealth of extension ideas which you can implement. These will add value, and make your home far more attractive.
If you believe bifold doors or rooflights would add value to your extension, the team at Rooflight Centre can help. Fill out a contact form today and give us some information about your project. One of our team will get back to you, and will try to find the perfect solution for you.