You may have heard of them, but perhaps you are still wondering what contemporary roof lanterns are exactly. Similarly, you may question how they can benefit you as a homeowner. Today we are delving into the world of roof lantern design. We hope to provide an insight and outline why they are a great investment for your home.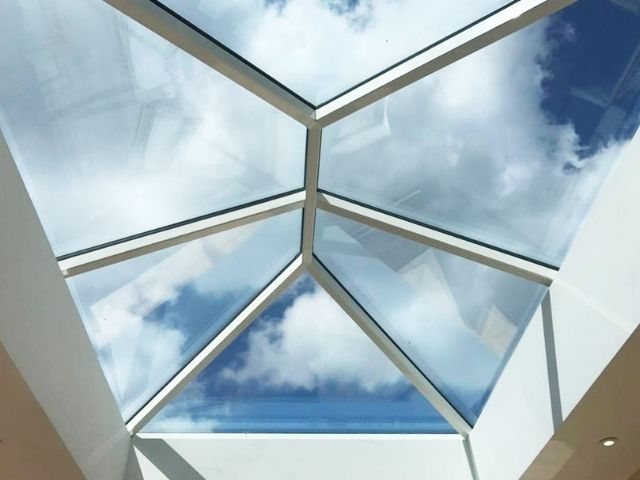 Contemporary Roof Lanterns: What Are They?
People are coming up with ever more ingenious ways to both expand their homes and introduce natural lighting. One of the ways modern architects are achieving this is through the use of roof lanterns.
In layman's terms, a roof lantern is a glass structure added to a flat roof to increase the availability of natural light. Unlike a roof light, which is flat, a roof lantern is a three dimensional structure that expands the head room in a space. The perception of your room's size is greatly increased with the introduction of a roof lantern.
Roof lanterns have, historically, been associated with architectural and design innovation. As well as adding practical value to your home, contemporary roof lanterns have huge aesthetic value. They pour natural light into the room below and give your property a contemporary flair.
The Benefits of Contemporary Roof Lanterns
Now you have an understanding of what a roof lantern is, you may be questioning their benefits. And rightly so. Contemporary roof lanterns come with a substantial cost attached if you factor in installation. As a prospective buyer, we appreciate that you want to ensure you will make a return on your investment. There are a number of notable benefits that roof lanterns provide. These include:
Natural Light Increased Throughout Rooms
We are somewhat obsessed with natural light. For those in architectural design or construction, improving the availability of natural light in modern property is paramount. This is for good reason.
Natural light has a number of health benefits and makes a significant positive contribution to our overall mood and ability to focus. The driving force behind roof lantern design is to improve the availability of natural sunlight. Installing a roof lantern in your property could therefore have deeper value than simply looking good.
.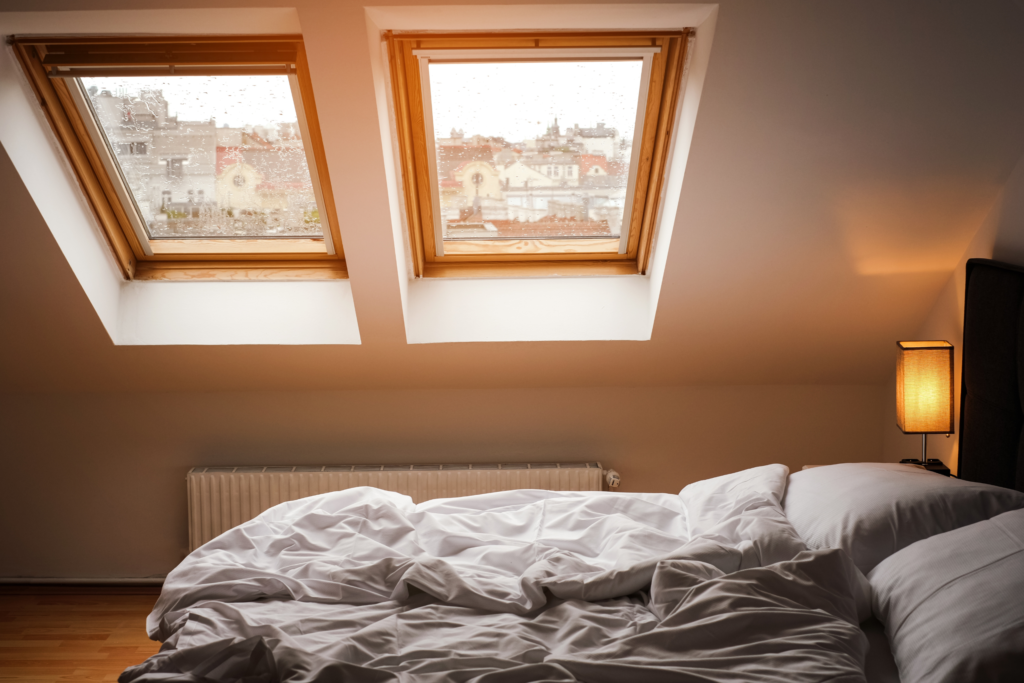 Energy Savings
The abundance of natural light you receive from your roof lantern will make a contribution towards your household bills. This is for two reasons.
Firstly, as you have more natural light pouring into your room during the day, you are less likely to rely on artificial light. Additionally, the frame's incorporate energy-efficient glazing. This in turn increases your home's thermal efficiency.
Korniche roof lanterns, for example, are manufactured from thermally broken aluminium. If you have ever wondered 'are roof lanterns cold', they actually enable you to retain heat in the home. In the end, you are able to make savings on your energy bills and usage.
Increased Property Value
For the aforementioned reasons, installing a roof lantern could improve the saleability of your home.
A property that has plenty of natural light and boasts inexpensive bills is, quite obviously, going to be desirable to prospective buyers. As well as the benefits listed above, roof lanterns look fantastic.
As an architectural element, they are a nod to the past whilst simultaneously defining innovation. If the time comes and you wish to sell your property, having a roof lantern will certainly work in your favour.
Better Views
In roof lantern design proposals, architects attempt to replace ceiling for sky views. In our eyes, this could never be a bad thing.
The natural light and views provided by a roof lantern may make you fall in love with your property all over again.
In the summer especially, having sunny views and access to sunlight will be a great mood enhancer.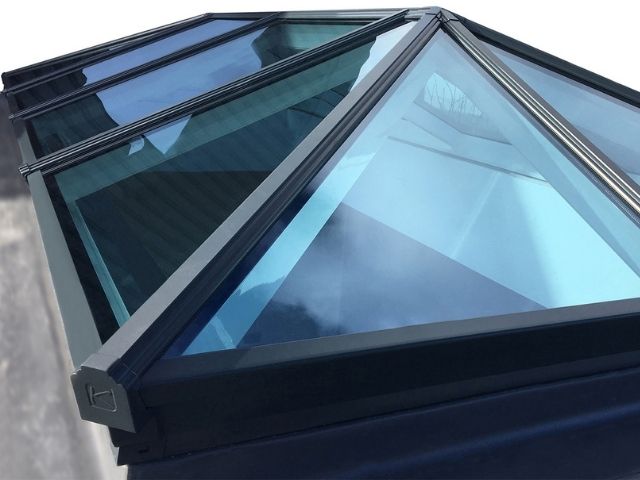 The Cost of Bringing Your Roof Lantern Design Ideas to Life
So, now you are aware of the benefits of roof lanterns and how they have inherent value.
You may be wondering at this point how much it is going to cost to actualise a project like this. The short answer is that the cost will vary, and there is no one size fits all solution.
Everyone's circumstances will be different and projects will have different requirements.
The cost will vary between the material of the frame. The structure of your roof lantern can be made of UPVC, aluminium or timber.
UPVC tends to be the cheapest option, whilst timber requires more work and is, resultantly, more expensive. Your design will contribute to the price also.
You can expect to pay more for a bespoke design over a smaller structure in a standard design.
The average cost of a standard roof lantern with installation will cost you in the region of £2000.00 to £2500.00 and we firmly believe you are likely to reap the rewards of your roof lantern long term.
Here at The Rooflight Centre, we have a comprehensive range of contemporary roof lanterns to browse. Not only this, but we are able to produce bespoke products for clients with particular needs.
.
Explore the Benefits of Contemporary Roof Lanterns with The Rooflight Centre
Our aim is to provide our customers with market leading products at reasonable prices. Our roofing solutions are a key component in our customers' plan to develop their property to its full potential. Servicing both the domestic and commercial sectors, we help people to add practical and aesthetic value to their property.
Our Korniche Roof Lanterns are an amazing choice, but if you require a unique product, why not try bespoke roof lanterns? Get in touch with the team here at the Rooflight Centre for more information or to retrieve your personal quote.